Champion Hoodie to keep you warm in the cold months. Inspiration text goes..."IF YOU STOOD STILL FOR A MINUTE AND TOOK A LOOK AROUND, YOU MIGHT SEE THE WORLD AROUND YOU.
  When we are so busy with our lives, work, play, relationships...we can't see much of what's around us unless we look. 
  This graphic sweatshirt is available in both men's and women's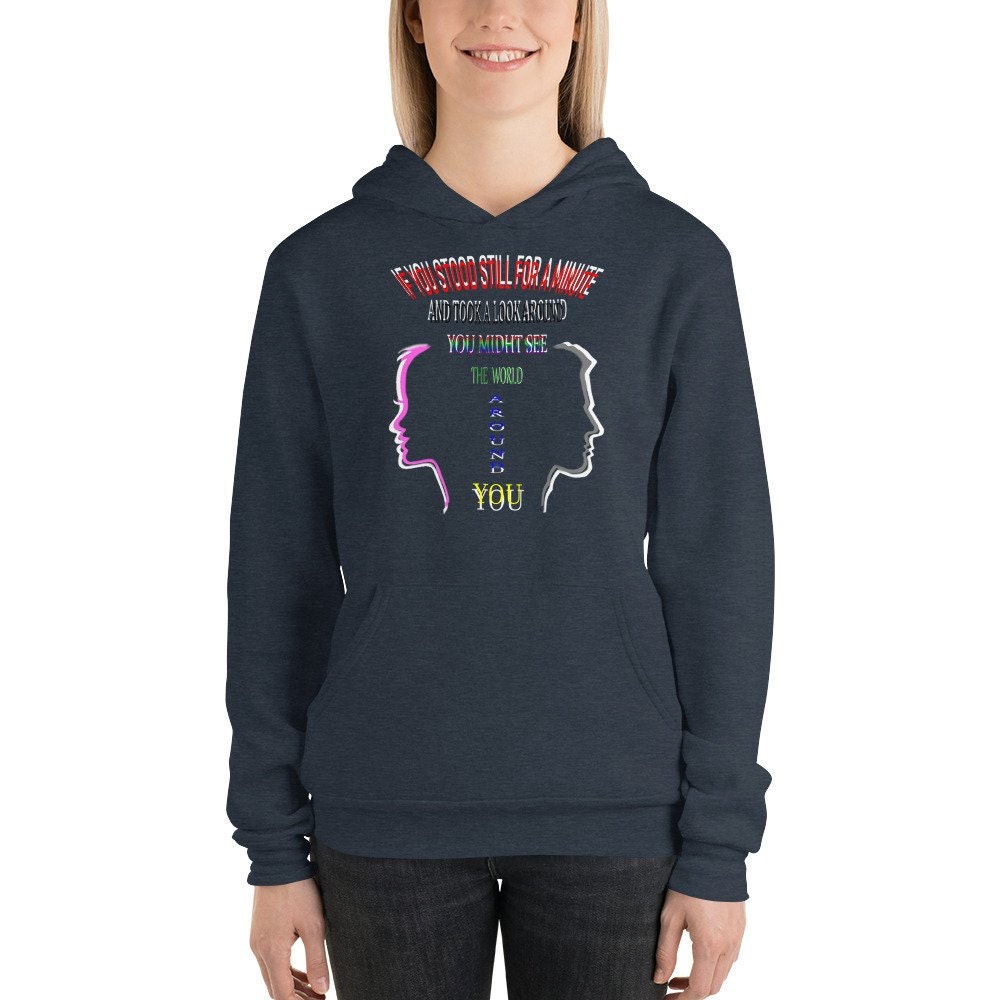 hoodies in black, blue, and grey, with size options. Keep warm.